Just -1446 days left, Beotch!

Da Playaz ya'll Love to Hate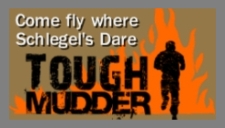 Peppercorn Distress Signal

Click Only In Case of
Extreme Emergency
What's With The Wookie?

You know, despite having seen all of those wonderful Star Wars movies I never had any idea that Chewbacca was a south paw. Here we see him pitching at Fenway Park. I wonder if he was pitching for or against the Sox. It's impossible to tell because he's not wearing a uniform. Hey, wait a damn minute! He's not wearing any clothes at all! He's just a naked wookie! All he's got on is that damn satchel! Come to think of it, that's all he's ever had on! My God, that's freakin obscene! Well this changes everything. The Star Wars Saga had always been pure in my eyes. Sure, Princess Leah was dressed rather provocatively when she was enslaved by Jabba the Hut, but it was nothing overtly offensive. Little did I know that, as an innocent and impressionable youth, I was being gratuitously exposed to a nude wookie. Damn you George Lucas! Damn you for exposing so many of us to your twisted wookie porn!

Random Strange Thoughts from the Kid

I recently discovered that "peep shows" do not actually feature little yellow sugar-coated marshmallow bird-shaped treats and let me tell you, big let down!




I read the other day that in some small French town they baked the biggest cookie in "recorded history." Of course, that still leaves the door open to the possibility that the cavemen may have at one time made an even larger cookie, which by the way, would go right along with my theory that extraterrestrials once visited the Earth and taught the ancient peoples how to produce oversized baked goods.




Random Thoughts from Goo Goblins

When I see a man and a woman arguing in public, I like to invite myself into the conversation by saying, "What are you guys talking about?" Usually, the man gets angry and says "Why don't you mind your business buddy," or you'll even get the occasional "Fuck Off." At this point I just grab the guy by the head and attempt to make out with him. Saying "you don't mean those horrible things, don't let your anger at her come between us."




I sometimes take birdbaths naked. Think about it!




Random Thoughts from Buckshot the Bandit

Just where the hell does Kermit get off singing It's not easy being green. I mean how hard does he really have it. He's got Miss Piggy to bang out when ever he wants to and all his other Muppet buddies are never far away. Did you ever have a plan to play football game just to have your friends that committed bitch out and then that only left you with enough people to play 1 on 1, with an all time QB? Kermit's always got enough friends around to play a game and even have lines. He even realizes that he is full of shit by the end of the song when he says that he's beautiful being green. Now on the other hand, if the Hulk ever wanted to sing about the sorrows of being green I'd have no problem with that. Go Hulk!!!




When I see one of those Geico cavemen commercials it always pisses me off. Back in my day a caveman with a little self-discipline could really make something of himself. Take for example Captain Caveman. He was a super hero of sorts and you always knew that his heart was in the right place. If you where an evil doer and you heard the ferocious cry "Captain Caa'aaaaaave Maannnnn!!!" you knew to run the opposite direction. He was even a captain to boot (Although I'm not sure which branch of the military gave him the rank). I think that the Geico cavemen could learn a lot from Captain Caveman, but then again I think that we could all learn something from the Captain.